Window Coolers
Window Coolers
Window coolers as their name suggests are coolers which are best suited to be installed on the window frame. These coolers inspired from the conventional air coolers are powerful, have a large tank capacity and take up no virtually no floor space inside the house. In addition to all this, they come with honeycomb pads and superior grade plastic bodies, making them more durable and longer lasting than the conventional air coolers.
Benefits
Uses no floor space
Large honeycomb pads for better cooling
Powerful airflow to ensure an optimum cooling across the room
50 Litres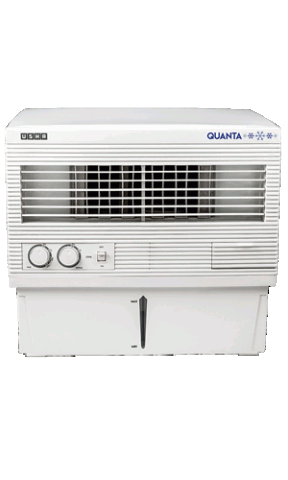 Modern and compact design, zero utilization of floor space and 3 side honeycomb pad for an amazing cooling experience, makes Usha Quanta window cooler your perfect companion to keep your room optimally cool this summer.
Available in Capacity
50 Litres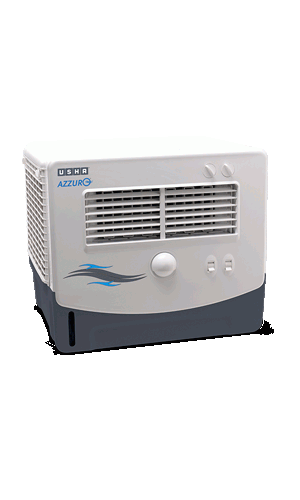 Usha Azzzuro Window cooler was designed keeping convenience in mind. It comes with a rotatable front water inlet and an auto tank fill feature to make water filling as easy as possible. Moreover with its powerful airflow Azzuro becomes one of the best choices to beat the heat this summer.
Available in Capacity
50 Litres